Various Hole Patterns for Interior or Exterior Decorations
Decorative perforated sheet, a choice of designs of enhancing appearance, is a sheet which is punched with stunning hole shapes. It is mainly used for architecture application where there is a need of aesthetic effect whether interior trim or exterior decoration.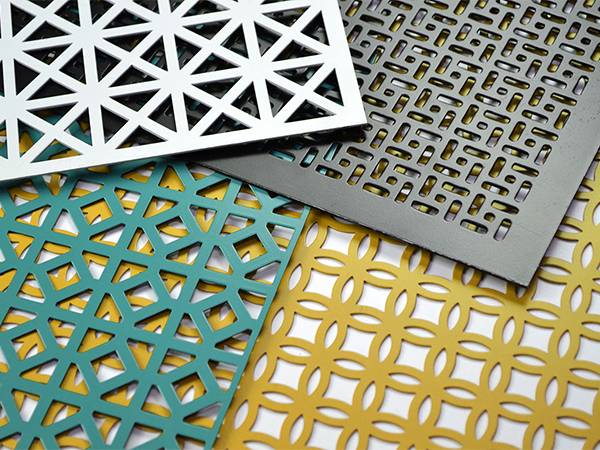 Our company can supply customized hole patterns of decorative perforated sheets in different materials including mild steel, carbon steel, stainless steel, aluminum, brass, copper, etc. On request, decorative perforated sheets can be surface treated, for example:
Galvanization
Brushed finish
Mirror finish
Powder coating
Anodizing
High & brilliant polish
Aged mill finish
Reflective shine or dull mill finish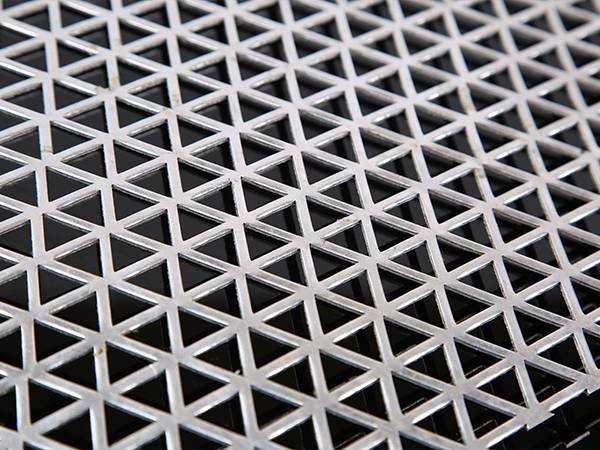 DHP-01:
Aluminum triangular decorative perforated sheet.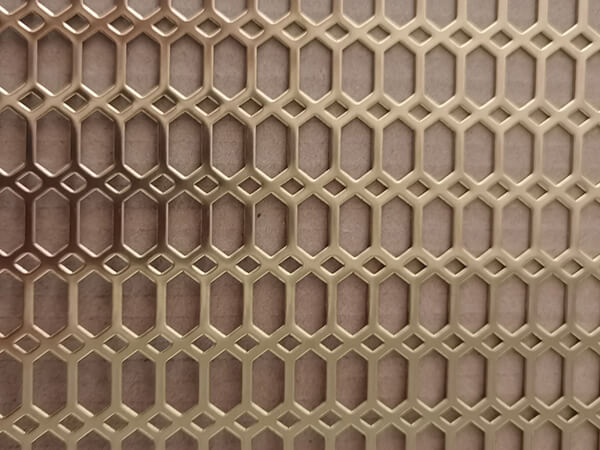 DHP-02:
Brass decorative perforated sheet.
Meanwhile, various decorative hole patterns are available, such as diamond, hexagonal, follower, four-point star, oblong, and any other you design, we can make it.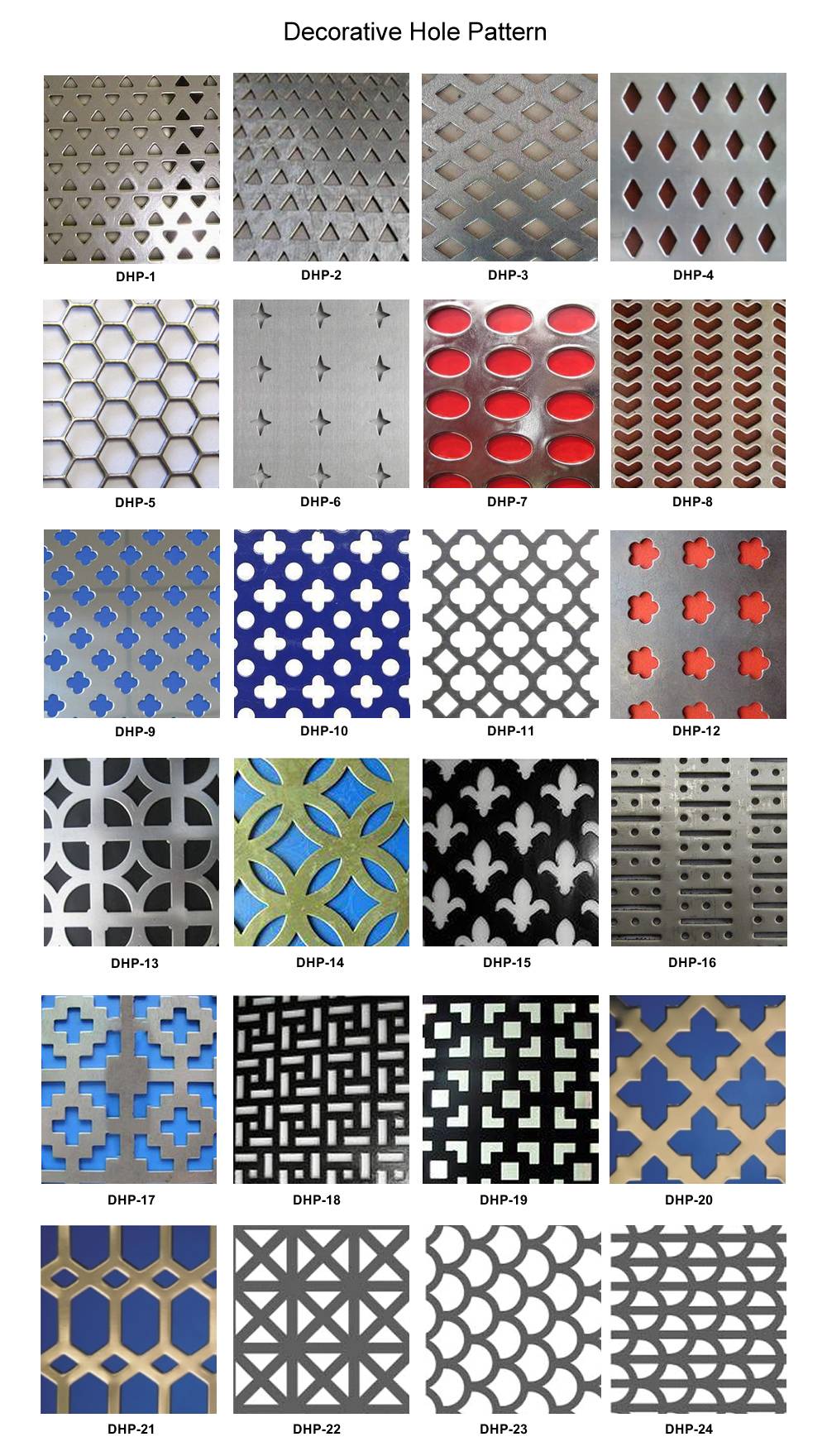 Application
The decorative perforated sheet can be seen everywhere in our life. You will find that from the building facade, and security screen, to the interior ceiling & light design, cabinet in furniture, partition, decorative mesh for reception areas in hotel, restaurant, bar, and boutique, and even for car grille, the decorative perforated sheet exists in different holes.
DHP-25:
Decorative perforated banister
DHP-26:
Perforated mesh grill with hexagon holes<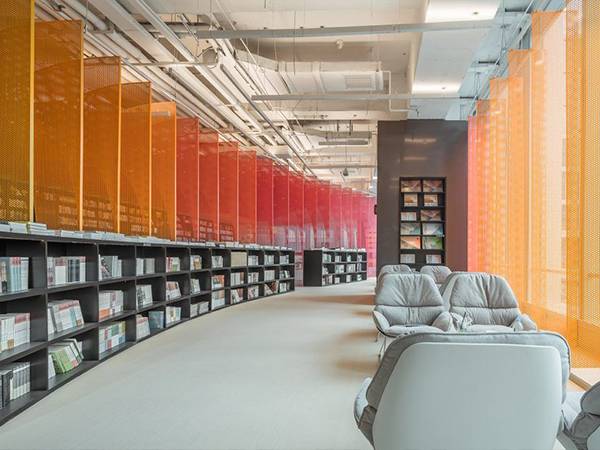 DHP-27:
Decorated perforated mesh for interior decoration
DHP-28:
Decorated perforated mesh for interior ceiling
DHP-29:
Decorated perforated mesh for cabinet
DHP-30:
Decorated perforated mesh for interior partition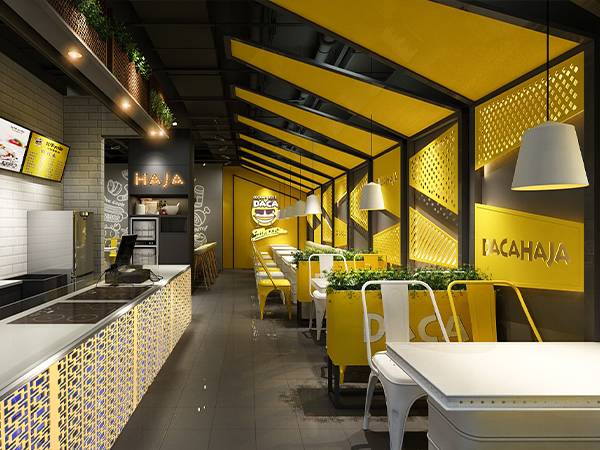 DHP-31:
Decorated perforated mesh for boutique counter
Inquiry for Our Product
When you contact us, please provide your detail requirements. That will help us give you a valid quotation.