Why You Need an Embossed Sheet?
Embossed sheet (also known as anti-skid plate) is also a kind of perforated sheet with embossed patterns to increase frictions, disperse liquid and static effectively.
With the character of skid resistance, embossed sheets are widely used as stair treads, working platforms, panels of bridges, walkways, etc. We supply embossed sheets from mild steel, carbon steel, stainless steel, aluminum, copper, brass or any other materials suitable for perforation.
There are various embossed pattern for you to choose from as shown in the following picture, meanwhile, other patterns can be made to order.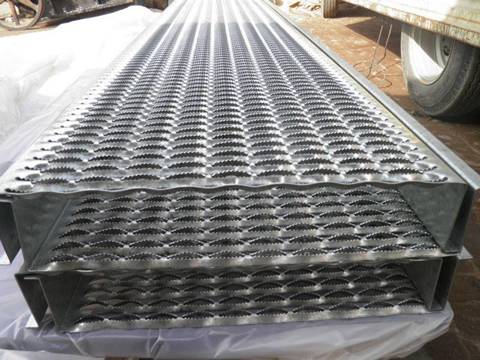 ASP-13:
Embossed sheet with ASP-12 holes
ASP-14:
Embossed stair treads
ASP-15:
Triangle embossed sheet with ASP-13 holes.
ASP-16:
Two triangle embossed sheet are put together as one unit.
ASP-17:
Embossed sheet can be used as steel ramp extension.
ASP-18:
When you get goods to the truck, the steel ramp extension is a good choice.
Inquiry for Our Product
When you contact us, please provide your detail requirements. That will help us give you a valid quotation.