Perforated Kinetic Facade Sways Like Wave in Windy Day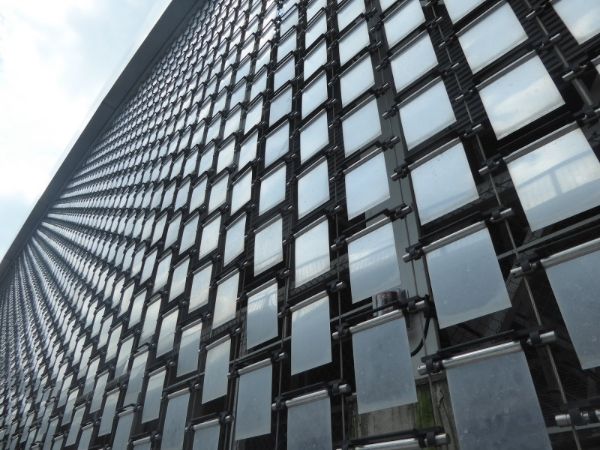 Perforated kinetic facade is a kind of perforated metal plate used as decorating facade, whose decorative effect is different from decorative effect of common metal facade. It is kinetic and when the wind blows, perforated kinetic facade rises and falls as waves. Perforated kinetic facade is made of sheet metal processed by punching equipment, and is widely used for the decoration of various large buildings. The shape of its holes can be produced as your requests. Perforated kinetic facade is usually made of aluminum (or aluminum alloy), stainless steel, copper, carbon steel and so on. Surface by spraying, anodizing and other special treatment to make it strong, corrosion-resistance and durability. The buildings decorated with it can not only make you have a visual enjoyment, but also provide you with a comfortable environment.

Kinetic Facade Catalogue
Specification of perforated plate for kinetic facade:
Material: aluminum / stainless steel
Surface: mirror/brushed
Surface treatment

Titanium Coated for stainless steel
Anodizing, Powder Coating or PVDF Coating for Aluminum

Sheet thickness: 0.6–0.8 mm
Standard sheet sizes: 150 × 180 mm, 150 mm × 190 mm, 120 mm × 120 mm, 120 mm × 150 mm, 90 mm × 120 mm (other sizes can be customized)
Sheet vertical spacing: 30–50 mm (varies based on different projects)
Colors: customized.
Stainless steel wire rope diameter: 3.0 mm, 5.0 mm, 6.0 mm or 8.0 mm.
Rail diameter: 6.0 mm, 8.0 mm or 10.0 mm.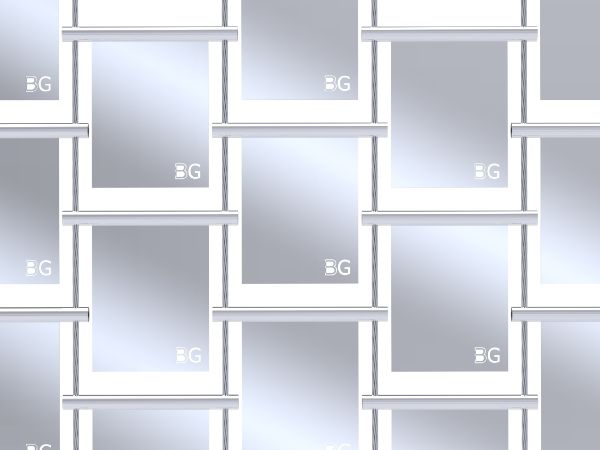 Mirror Surface
Brushed Surface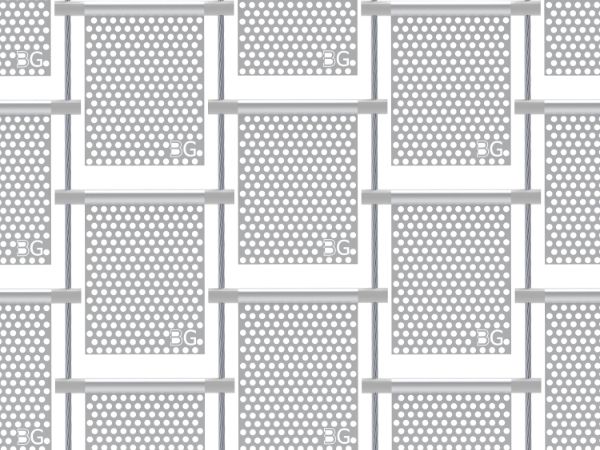 Perforated kinetic facade for decorating large buildings has strong aesthetic appeal.
Oval holes perforated kinetic facade made of low carbon has good plasticity and toughness.
Cross holes perforated kinetic facade made of aluminum with surface by anodized treatment is featured by light weight, high strength.
Combination-patterns perforated kinetic facade with different hole shapes as customers' request.
Perforated kinetic facade is a kind of ideal materials for decorating large buildings.
Perforated kinetic facades for decorating large buildings are easy to install.
Perforated kinetic facade features:
Various hole sizes, aesthetic appeal and a special visual effect.
Light weight, high strength, shock resistant.
Fire proof, corrosion-resistant, stay durable color, long time service life guaranteed.
Regulate the incidence of light, shading and sun protection, natural ventilation, well weather-resistant.
Good thermal insulation and sound insulation.
Recyclable.
Application:
Perforated kinetic facade is applied to the facades of large buildings, such as, offices, dining halls, airport buildings, shopping malls, theaters, museum buildings, exhibition halls, concert halls, etc.
Shopping center kinetic facade
Colorful, waving and shining kinetic facade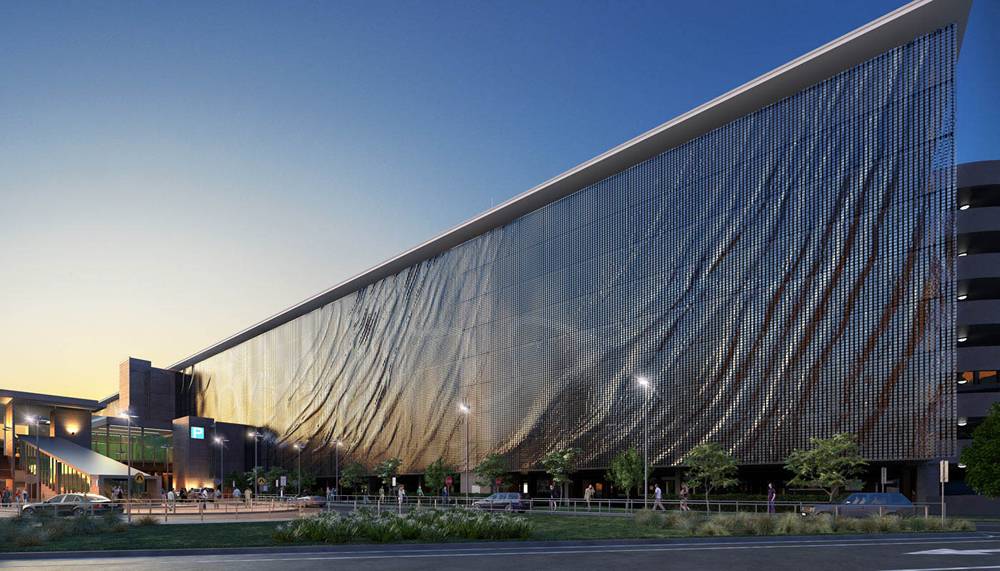 Perforated kinetic facades are applied to decorating large buildings popularly, which looks like waves in windy day
Inquiry for Our Product
When you contact us, please provide your detail requirements. That will help us give you a valid quotation.